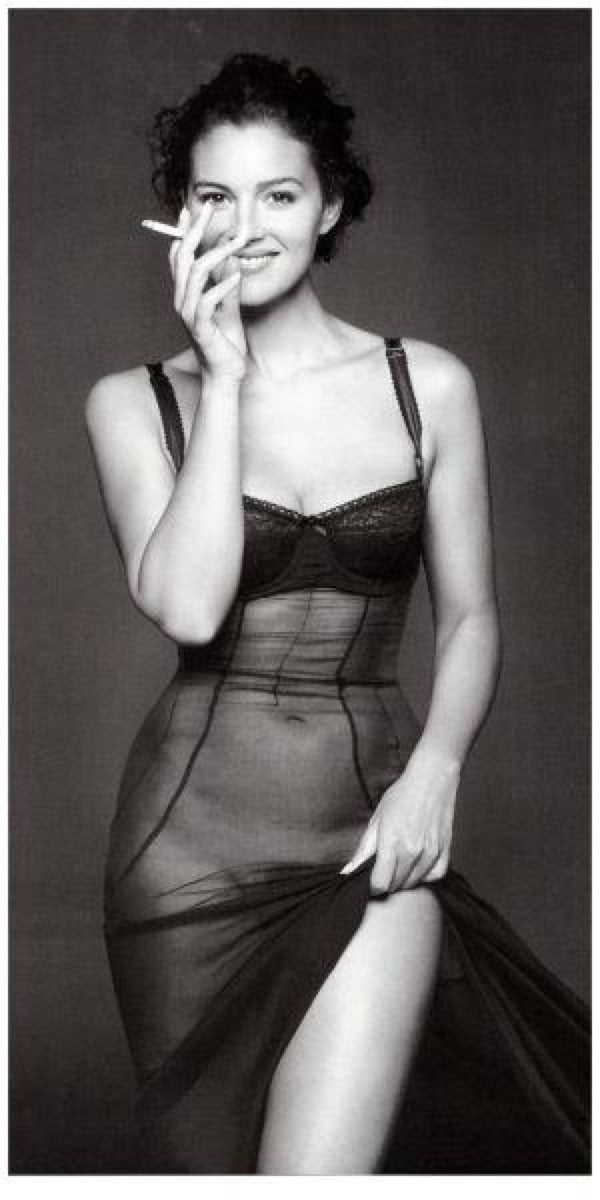 Contact For Availability and Pricing
Gian Paolo Barbieri
Subject: Monica Bellucci 
Photograper: Gian Paolo Barbieri photographed in 2001 for G.Q.
Medium: Unique sample Polaroid Positive  
Year: 2001
Born in Milan, Italy- Barbieri was influenced by cinema at an early age and photographed models in 1960s Rome, part of the social scene that was depicted in Federico Fellini's 1960 film La Dolce Vita. A self-taught photographer, his first professional work was an apprenticeship to the Harpers Bazaar photographer. In 1963 Barbieri had some images published in the Italian fashion magazine Novita, which became Italian Vogue in 1965, Barbieri also shot for the American and French editions of Vogue.
Notable models that Barbieri has photographed include Mirella Petteni, Jerry Hall, Veruschka, Monica Bellucci and Audrey Hepburn. Barbieri has worked for fashion designers Armani, Versace and Ferre', and Dolce & Gabanna, Pomellato, and Giuseppe Zanotti.
In 1968 he was awarded the Biancamano Prize as Best Italian Photographer and was named one of the 14 best international fashion photographers by the German magazine Stern in 1978.