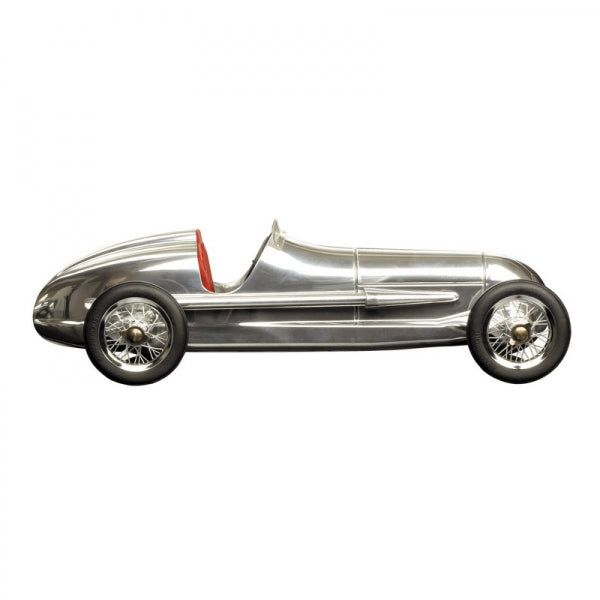 Contact For Availability and Pricing
Silberpfeil, Red Seat Model Car
Silberpfeil, Red Seat Model Car-In 1934, the international motor sport governing body stated a maximum weight for Grand Prix racing cars of 750 kg, not including tires and fuel. The Germans decided to reduce weight by removing the lead-based paint which denoted its cars' traditional white livery, exposing distinctive shining aluminium. Victory by one of these lead to the nickname Silver Arrow. Their successors, which were built on the same chassis, continued to race successfully at the Indy 500 after the war.
Dimension: 5"W x 12" L X 3.5"H
Weight: 2.1 lbs.
 Item ships within 2-7 days.